GraceMed is a non-profit organization based in Wichita and has provided services in our district for several years. Their Extended Care Permit hygienists will be coming to provide dental screenings, cleanings, fluoride varnish and sealants. All children are eligible for these services. If you already have a dental home, please continue to see your dentist for regular cleanings and check-ups! If your child is seen for any services, you will receive a report stating what services were provided. Dental Screening: To comply with Kansas State Statute 72‐5201, school children should receive annual school‐based dental screenings. ALL SHES, NES, & RVMS students will be seen for a dental screening. If you don't want your child to be seen an opt-out is required. Dates for the services: Monday, January 23rd at SHES (complete form by 1/16/23) Tuesday, January 24th at NES (NHS students can be transported to NES if they would like to receive services) (complete form by 1/17/23) Friday, January 27th at RVMS (complete form by 1/20/23) Additional Services: If you would like to sign your child up for additional services (cleaning, fluoride and sealants) please follow the included link. Paper forms are also available in each school health office.
https://gracemed.org/oral-health-outreach
The city of Nickerson is currently experiencing a power outage. We have been told power should be restored by 10:45. We will keep you informed as we are updated.

Nickerson - South Hutchinson USD309 Student Registration / Enrollment is now open and available. Please click on the "Enrollment" link in the upper right-hand corner of every webpage. There is also a link on the Parent & Student Page. Either link will take to the proper webpage to register your student for the 2022 - 2023 school year. We look forward to your children attending USD309 this school year.
USD 309 is seeking a bus driver for a regular route. Qualified drivers starting at $18.25 per hour, guaranteed 4 hours a day. Call Roy Lewis at 620-422-319. Apply online
www.usd309ks.org

New Student Lunch Information for the 2022-2023 School Year: During the last two years, pandemic child nutrition waivers have been utilized to provide free meals to all students at school. On March 10, 2022, the U.S. Senate passed the Omnibus Appropriations bill, which did not extend these waivers that expired on June 30, 2022. Therefore, the National School Lunch and School Breakfast Programs will be reinstated for School Year 2022-2023, offering school meals at the paid, reduced, and free rates. Families who believe they may qualify for free or reduced-price meals may complete an Application for Free or Reduced- Price School Meals during the enrollment process for SY 2022-2023. Families who do not qualify for free meals will be responsible for paying for their child(ren's) meals at the reduced or paid rates. The District will continue to provide any added information regarding student meals as it becomes available. Please contact our Food Service Department at 620-663-7141 if you have any additional questions.
USD 309 has an immediate opening for an Assistant Wrestling Coach for the 2022/23 season. Contact Rick Blosser with questions 620-422-3226. Apply online
www.usd309ks.org
or USD 309 4501 West Fourth Hutchinson, KS 67501 EOE
USD 309 has an immediate opening for an Evening Building Custodian with full benefits package. Contact Michael Howell with questions 620-422-3205. Apply online
www.usd309ks.org
or USD 309 4501 West Fourth Hutchinson, KS 67501 EOE
USD 309 has an immediate opening for the following Positions: Food Service Cook Food Service P/T Food Prep Apply online
www.usd309ks.org
or USD 309 4501 West Fourth Hutchinson, KS 67501 EOE
USD 309 has an immediate opening for the following Teaching Positions: 7-12 Vocal Music Teacher 7th Grade Social Studies Teacher 8th Grade Social Studies Teacher with full benefits Apply online
www.usd309ks.org
or USD 309 4501 West Fourth Hutchinson, KS 67501 EOE

Notice to Kansas General Contractors : This posting is to publicly post Nickerson-South Hutchinson USD309's Request for Qualifications. Click on this link for Kansas General Contractors documentation :
https://5il.co/18ksw

USD309's April Newsletter has just been posted online and ready for viewing.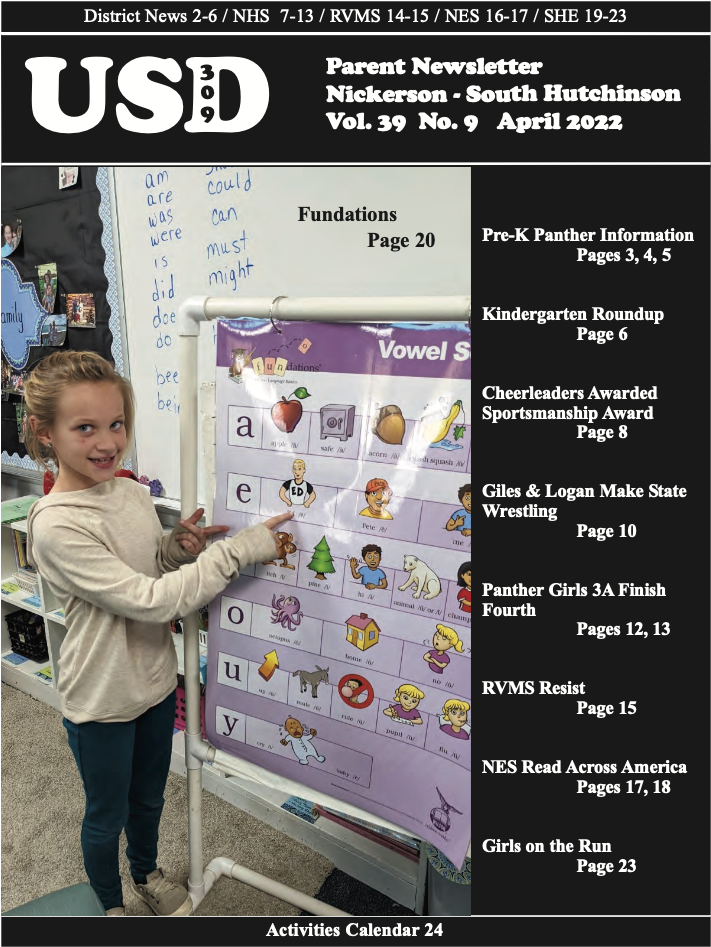 USD 309 is applying for Federal dollars to assist in our COVID response efforts. Please take a few minutes to complete this brief survey, which will close this Sunday night (8/15/21).
https://forms.gle/13gpp6J3TuvzvHuVA
Thank you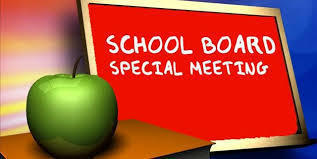 U S D 3 oh 9 will be having our district wide student registration on August 3, 2021. This will take place at the district offices located at 4501 West 4th Ave in Hutchinson Kansas. The district offices will be open from 7 a m to 7 p m. Visit us online at
www.usd309ks.org
.

U S D 3 oh 9 will be having our district wide student registration

Reno County is in the Yellow Zone for the week of 5/3/21, this is the second week in a row in the Yellow Zone. Please note, the PTR and the cases have steadily increased, however, the testing rate is very low, so the New Case Count per 100,000 is what we are looking at for Gating Metrics. Recommendations from the RCHD and the Medical Collaborative regarding Covid-19 include the following mitigating measures, social distance by more than 6 ft., wash hands frequently, wear a mask, stay home when you are sick, and get vaccinated. If you are sick you may get tested through your provider or the Free Community Testing site. Log on to
https://www.gogettested.com/
for more information and directions as to how to sign up. This Week's Data: Prior Data: 14 Day PTR – 4/26– 11.7% 14 Day PTR - 4/19– 17.3% 14 Day New Case - 4/19– 62 14 Day New Case-4/19- 63 We are encouraging students over 16 to be vaccinated, they would not be excluded from end of year activities if they were exposed to Covid-19, as we would consider them immune for 6 months after they are 2 weeks post fully vaccinated. We encourage parents and students to consider this option. Kansas is now vaccinating individuals 16 – up, vaccines do need to be age appropriate for the individual (Pfizer 16 yrs. and up, Moderna is for 18 yrs. and up). You may go to
https://vaccinefinder.org/
and find locations that have the brand you are looking for. Reno County Health Dept. is scheduling appointments and walk-ins or go online and visit the Hutchinson Clinic, Dillon's pharmacies, Walmart or The Medicine Shoppe for availability.